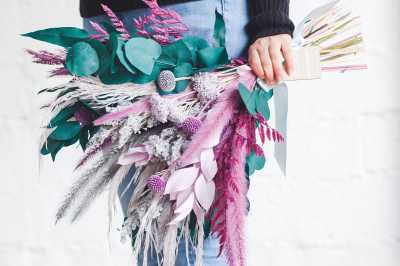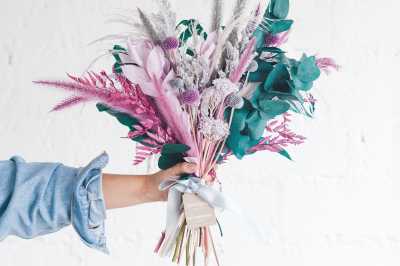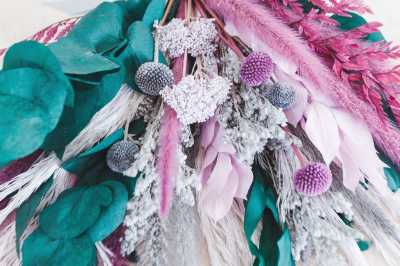 Owl Be There
Birds of a feather stick together so remind your wing people that you'll always flock in formation with this (almost) forever flower arrangement that ships straight from our perch to theirs.
Details, Details, Details
"Owl Be There" is thirty-six stems of assorted preserved flowers and foliage in a popping palette of delicious jewel tones and contrasting neutrals. Think teals and purples offset by shades of grey.
These flowers aren't just dried; they're preserved via a multi-step process using alcohol and wax which maintains the flora's original shape and flexibility.
Although the preservation process removes flowers' natural scent, it imparts a fragrance that fades will time and exposure to air. For that reason, we do not recommend sending any preserved arrangements to folks with scent sensitivities.
This is a 100% water-less delivery. In fact, your preserved arrangement doesn't need water at all, ever, period (so please don't add any).
Pictures shown are recent examples of an actual arrangement that was designed and later sent out to a customer just like you! Please note that while we cannot guarantee the exact color or what the exact flower varieties will be, we do guarantee that your specific blooms will be beautiful and that you or your recipient will love it.
This one is in the books!
This product is no longer available but we have so many other amazing options!
Shop Available