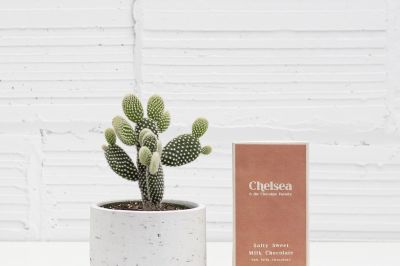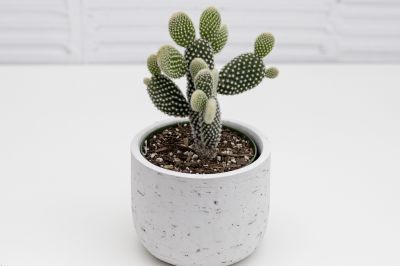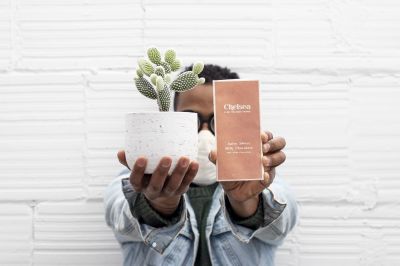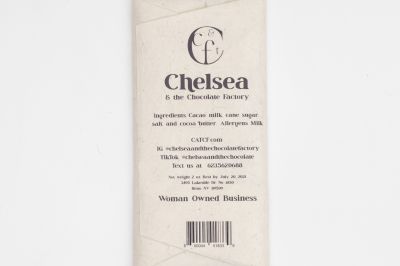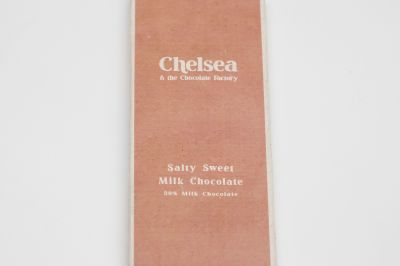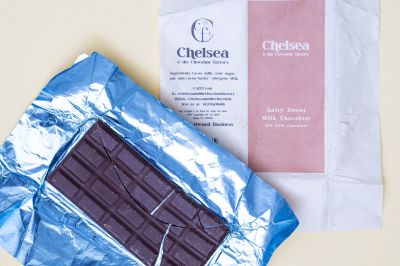 Prickly Pair
Strictly (ballroom) speaking – if it takes two to tango, then this "Prickly Pair" is one waltz away from a perfect Pan-Pacific Grand Prix performance!
Details, Details, Details
"Prickly Pair" is a living, four (4) inch Opuntia Microdasys. Measurement refers to the diameter of the soil in which the cactus lives - not the height.
Cactus ships with a decorative ceramic vessel with a textured finish that measures 4.75" by 4".
For easy watering, plant ships potted in a plastic grower's pot that nestles within the decorative vessel. Just pop it out when it's time to water!
Cactus also ships with the Salty Sweet 50% milk chocolate bar from Chelsea and the Chocolate Factory – a woman-founded, owned, and led business that makes our top oh-dear-where-did-the-bar-go chocolate treats.
Pictures shown are recent examples of an actual plant that we sent out to a customer just like you! Due to unforeseen circumstances, we sometimes need to make a substitution for a different plant varietal (we're working with Mother Nature!) or add on. In these rare instances, we will select a similar varietal and/or add on of equal or greater value.
This one is in the books!
This product is no longer available but we have so many other amazing options!
Shop Available